Jul 03, 2020
Activity with Red Is Blood Kerala(RIBK)
Our Founder & Managing Director Mr. Jeevan Raj is the patron of Red Is Blood Kerala (RIBK) Bangalore unit. Red Is Blood Kerala(RIBK), is a blood donation & charitable organization that was formed in the state of Kerala that helps the society by providing non-profit blood donation services and social services. The organization currently operates in Kerala, Bengaluru, Mangaluru, and Malaysia. It has helped thousands of people in the blood emergency thus saved many lives.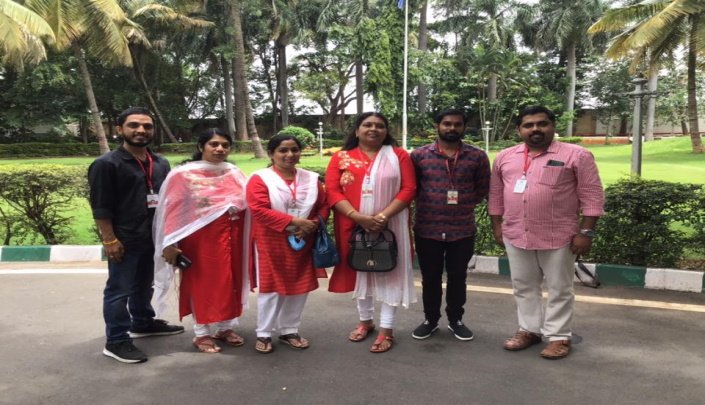 In the ongoing pandemic, apart from the blood donation and other usual charitable activities, RIBK is focusing also on the free distribution of personal protection items like sanitizers and masks to the various needy people. It is necessary to protect every people from the pandemic. The Government and the medical scientist of various countries are working hard to invent the COVID-19 vaccine. The women wing of RIBK "Sthree Jwala" distributed 1000 masks and 15 liters of sanitizers to CID Headquarter, Bengaluru in the presence of ADGP Shri. B Dayanand, SP Mr. C A Simon, and SP Mr. Nikam Prakash Amrit. The CID department will utilize the resource for the distribution to the needy people. The work was highly appreciated by the officials of the department.
Mr. Jeevan K Raj tells his experience in a statement that "Being a part of an amazing group of people for a good cause is always fantastic and feels great." He wants more people to join as volunteers in support of the organization for a good social cause.