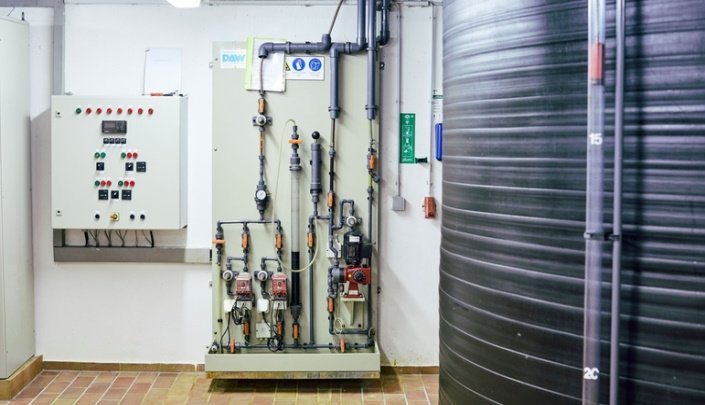 March 02, 2020
Automation in Wastewater Treatment: the Hidden Costs of Assumptions in New and Retrofitted Systems
Standardized wastewater treatment must necessarily be a business asset in your operations. Smooth treatment saves time, trouble, and even expensive waste publicity. When quality checks do not meet the satisfied standards, the consequences can be serious for your bottom line and even your brand.
Surprisingly, many companies operate with that concern. They assume that their system is sufficient enough even when it's an outdated or lag behind the current use of latest technology. That age old inherited systems can end up being expensive to operate and subject to errors. They produce problems that don't need to occur.
One solution: Automatic technology
State-of-the-art automation can help take the worry out of your wastewater treatment. New and updated technologies in treatment systems make it possible for you to save money, avoid downtime and repairs, and uphold quality standards, even in older systems. Automation helps you get better management for safety and compliance in your water treatment—in a word, control.
A core control panel aids to organize your entire wastewater treatment operation.
Just what is the state-of-the-art and what difference does it make for the companies that apply it ?
Generally, automatic wastewater treatment systems consists of:
* Centralized control panels that provide a graphic flow display and combine system functions into one station.
* Remote monitoring abilities so your managers can see and handle system control even off-site.
* Smart hardware that gives rapid feedback on every subsystem and function.
* Several channel alerts through email, text messaging and other platforms that enable two-way communication between you and your system, for instant diagnosis and response to problems.
Automatic technology offers your company extra measures of insight, insurance and saving into your system performance. Obsolete systems can hide problems and expenses. Automatic systems disclose them and offer you an affordable opportunity to make enhancements. They maximize labor and productivity. They help reduce human error in tedious tasks and make it possible for few operators to deliver a greater level of performance. Operations whose expenses and standards were assumed can be tested and refined, with learning captured, a new level of quality made possible, and an edge over companies still using their age old obsolete systems resulting in wastage of time and money.
The hidden expenses in inherent systems—manpower, electricity, solids control and treatment, chemicals, etc.—add up every day. However, many companies see these expenses as too much and simply unnecessary, so they don't look for solutions to fix the flawed points and expenses that they take for granted. Some systems can't assess these expenditures at all. The consequences of suppositions can be high. For many companies the possibilities of modifying an obsolete system into a self operating one seems like a difficult issue to handle—until those expenses disclose themselves, or worse, until some sudden breakdown produces a much greater challenge. This is what makes modification worth it. Obsolete systems can be enhanced to meet more rigid limits; treat for more contaminants; and treat higher volumes of water. It's all about control, and control is equivalent to superior affordable budgets. Many modifications pay for themselves effectively and rapidly.
Wastewater treatment isn't your Key focus, but it's significant regardless you see the importance of doing it right away.
Your company loses its edge when hidden costs and threats undermine your competitiveness. If you're depending on an older water treatment system, you need to know it's performing to the efficiency, quality and regulatory standards you need to meet today. Even for systems DMP didn't build, our retrofitting can give you that assurance.
It's been a decade now since we established our industry leadership in evolving and implementing affordable automation approaches for wastewater treatment systems. Our approach is unique. We collaborate with our clients from the drawing board for broad research, problem diagnosis and persistent & effective solutions. We apply the best technologies for treating waste water and engineer for successful operations with personalized mechanicals and chemicals that maximizes your operations and reduce your expenses.
That's only the beginning. Genex Utility seeks to understand the fundamental merits which your company can get from superior-quality treatment systems and operations. Our experience and integrated abilities lets us see your water treatment issues to deal with in your actual business context. We keenly hear you. We analyze deeply to diagnose and learn. We customize. Our automation procedures are produced in order to get you to the real quality solution that builds your business advantage. We can aid you to solve those problems you might not even know you have. And our dedication stays with a partnership in the long run for sure.